columbia's doughnut shop
We can't wait to see you!
if you're short on time, skip the line & order a dozen or more for pick up or delivery!
Downtown como
114 S. 9th St. Columbia, M0 573.397.6322
Espresso Bar
Closed Monday Open TUE - Sun 6am-2pm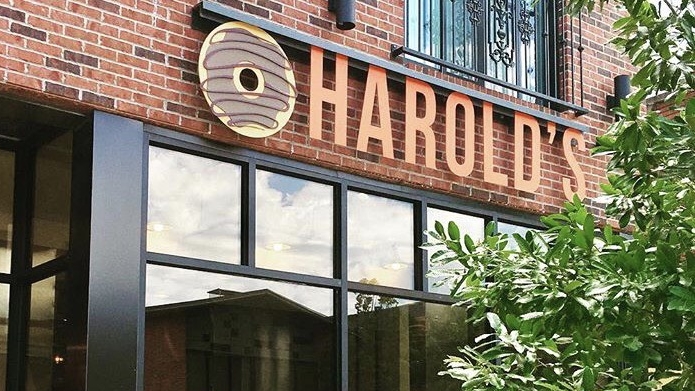 south como
204 E. Nifong columbia, MO 573.447.7555
Drive-thru + espresso bar
closed Monday Open tue - sun 6am-2pm
questions or feedback? say "hi" at hello@haroldsdoughnuts.com!